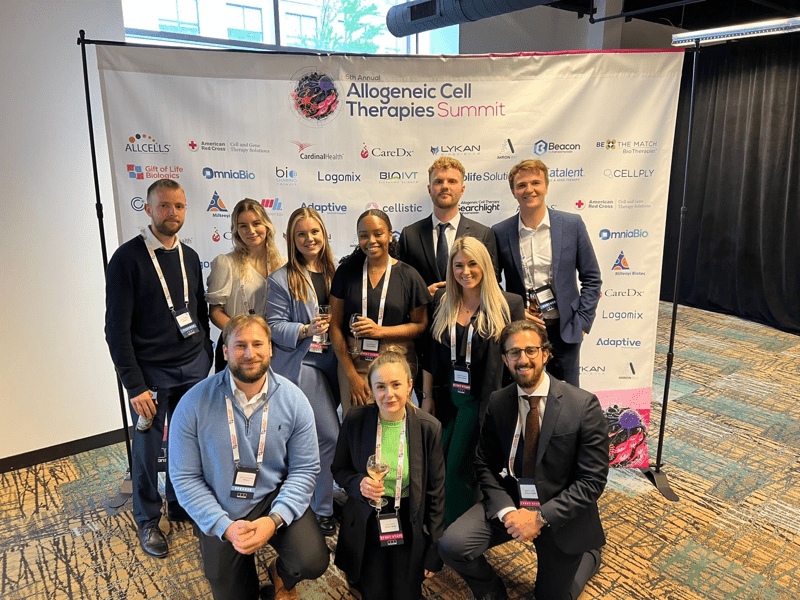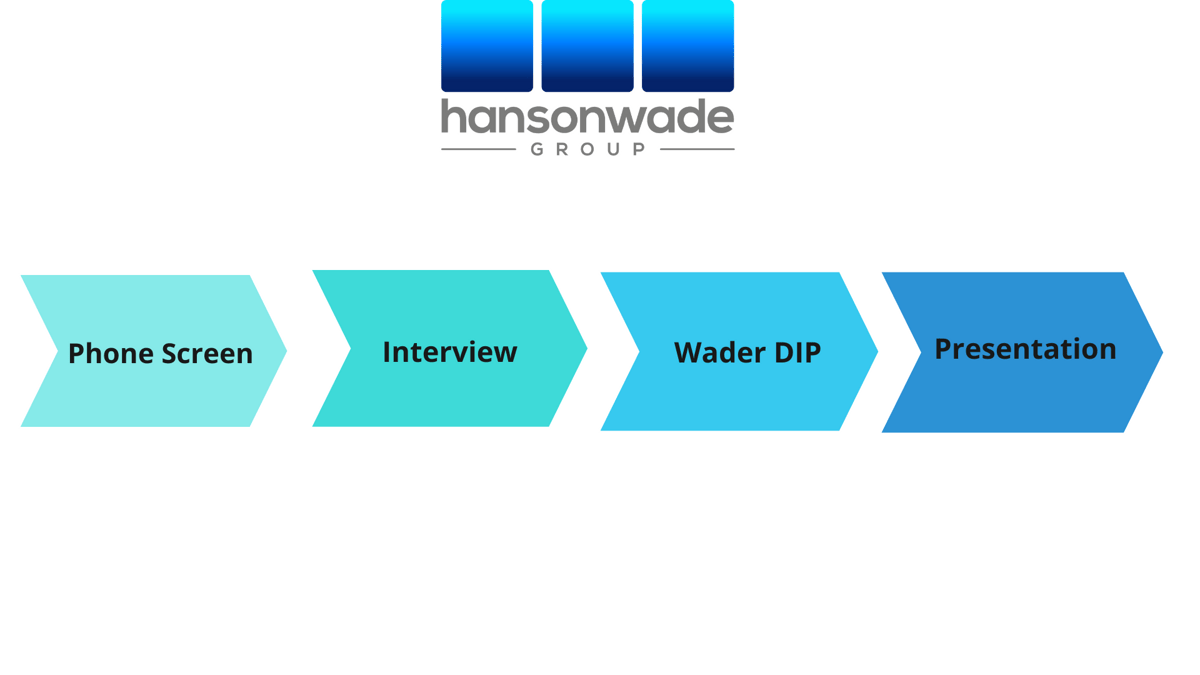 Phone Screen:
This will be a 10–15-minute phone call with one of our internal recruiters. This call will allow us to get an insight into your understanding of what we do at Hanson Wade Group and what interests you in the company and the role.
First-stage interview:
If you are successful following the phone interview, you will be progressed onto a first-stage CV-based interview with the hiring manager for the role. In this interview we are most interested in cultural fit. Expect to do a lot of talking about yourself and your background and why you believe the job role and company will suit you. This interview should last for about an hour.
Wader DIP:
If you are progressed after your first interview, you will do what we a call a Wader DIP. This is your opportunity to get under the skin of the business. We believe it is important to experience the business and culture before making any big decisions. This is your chance to interview us so please come prepared with questions. You will meet with three waders from different departments.
Presentation/Final Interview:
Using the insights gained from your Wader DIP, we will ask you to do a 15-minute presentation on why you would be the right choice for Hanson Wade Group. The internal recruiter will provide you with guidelines in preparation for this final interview. From here you will find out if you have been offered the role!
If you aren't successful:
We always aim to provide a pleasant and consistent candidate experience for all our candidates, even when they have not been offered the role. If you make it to the face-to-face interview stages and you aren't successful, we will always provide feedback to help you succeed in your future interviews.
Top Tips
Ask questions:
Our recruitment team is there to help you through the process so if you have any questions about the interview stages, the company, or the role, please don't be afraid to ask! We also recommend having some questions prepared to ask the hiring manager during your first-stage interview.
Be prepared:
In preparation for your interview, we recommend having a good understanding Hanson Wade Group as a business, the role, and why you think you would be the right fit. You can find more information about our events and download an agenda in the product section of our website. Our internal recruiter will also be able to give you a better insight during the phone interview stage so make sure you take some notes!
Try not to ramble:
Take your time to listen to the questions that are being asked and try to be as clear and concise as possible. Quality is always better than quantity.
Relax:
Interviews can be daunting but try to stay calm and enjoy the interview process. Just be the best version of yourself. We approach our recruitment as a two-way process where you are interviewing us as much as we are interviewing you!
Hanson Wade Group is proud to be an equal opportunities employer
At Hanson Wade Group we embrace diversity and see it as a benefit to our company. That's why we're committed to hiring top talent regardless of race, religion, colour, national origin, sex, sexual orientation, gender identity, age or status as an individual with a disability.