Delegate Sales
The Delegate Sales team is responsible for securing high quality paying attendees of Hanson Wade Group events within a variety of sectors whilst obtaining market feedback and industry insight to inform present and future projects.
Sales Executive

Responsible for selling to senior individuals in the pharma and biotech industry, in order to curate audiences at our world class events. You will need to engage our customers to understand their objectives and value led match our solutions to help them achieve their goals. Working with a project team across the business, you will need to deliver insight and market feedback. You will be responsible for hitting activity metrics, reporting on pipeline and achieving monthly sales targets.

Senior Sales Executive

The core responsibilities of delivering high value audiences to our events will remain central to the role. At this level we expect a stronger competency in sales theory and sales skill, in turn leading to higher revenue performance. You will have built subject specific industry knowledge that will allow you to have in depth conversation with the market and deliver quality insight to your project team. You will be responsible for hitting activity metrics, reporting on pipeline and achieving monthly sales targets.

Team Leader

Having a proven track record in selling across multiple event products, this role allows you to build a team to share your knowledge. You will still hold a personal revenue target but will also hold management responsibilities. Using your experience in selling, you will coach, train, mentor and performance manage a small team. You will be responsible for hitting team activity metrics, reporting on pipeline and achieving monthly sales targets.

Sales Manager

Non-selling manager that has a larger team of sales reps or a combination of salespeople and team leaders. Having a proven track record in managing people and progressing their skill set, you will be responsible for building out our sales teams. People progression will be central to your role, executing sales theory training sessions for the department and on a one-to-one basis. You will be having ownership over a large annual revenue number and accountability to deliver against that.



What we look for:
A strong passion for sales
Someone who will thrive in a fast paced, commercial environment
Able to communicate and understand technical language
Career driven and clear appetite to develop your skills
Hard working, team player
Resilient and able to self-motivate
What we offer:
Clear career progression opportunities
Uncapped earning potential
Experienced sales coaches with proven track records of developing people
Regular training and coaching
A supportive environment that loves to celebrate success
A dynamic, fast paced, professional business environment
Regular team social events
Sales Progression Scheme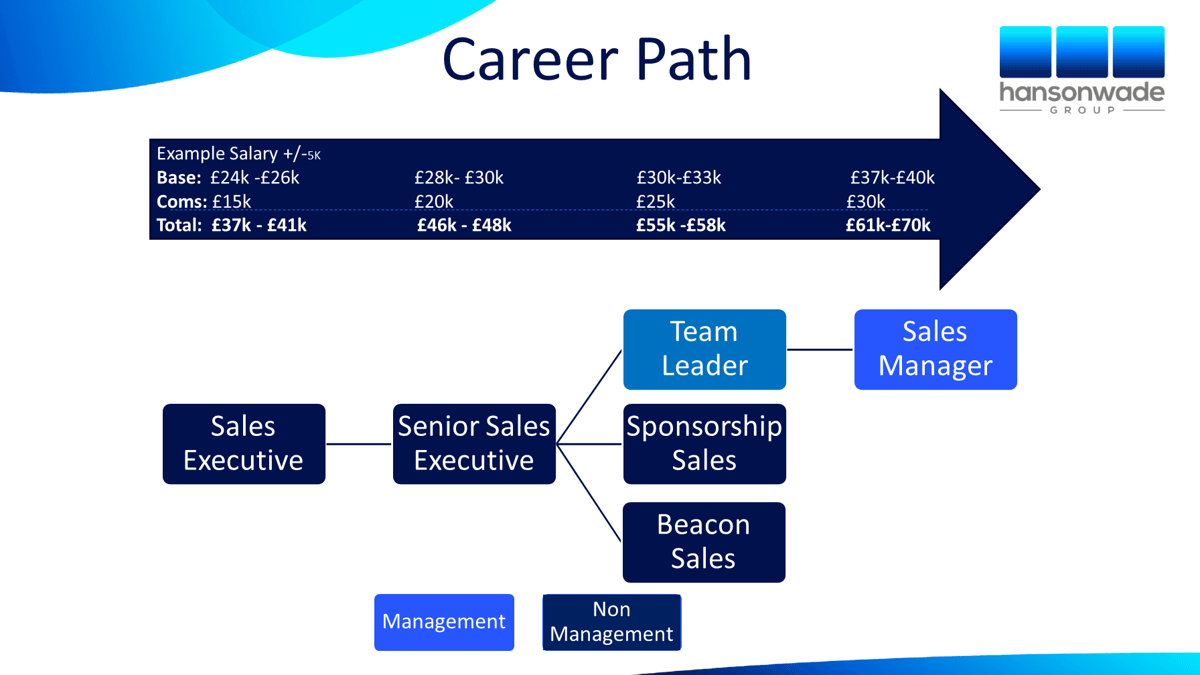 Meet some of the Waders that make us great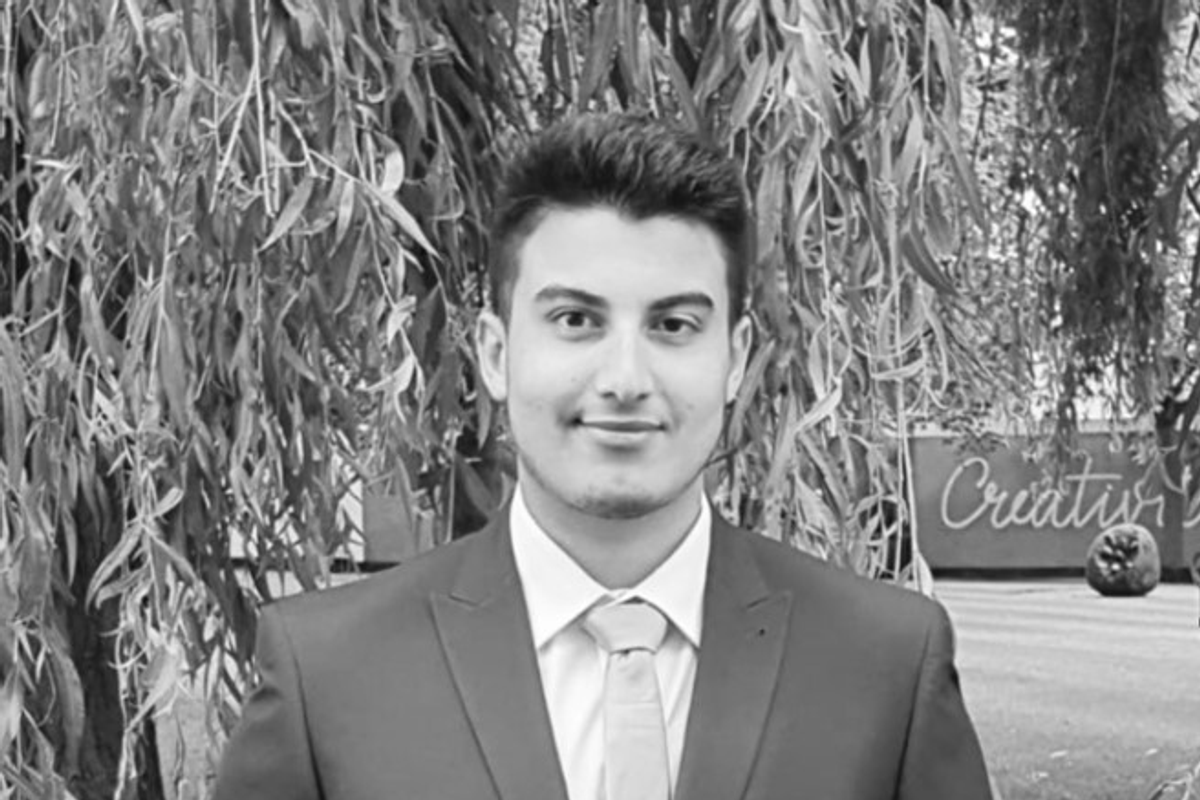 Jamal Akhtar - Team Leader
I joined Hanson Wade as a Delegate Sales Executive back in March 2021 after graduating in Geography. We had our 2 week training introducing the sales process and the working life at Hanson Wade. The Company has shown incredible growth since I began and has provided me with great opportunities, including the transition towards a Team Leader position - allowing me to build and develop a team whilst also selling myself. I was also given the opportunity to travel to Arizona for the Advancing Prefabrication Conference in early 2022, our current highest attended event with over 1000 attendees.
Since joining, I have worked across a variety of events of multiple portfolios such as Life Science, LEAP HR, and Construction. The diversity of events and continuous training I have had has allowed me to not only develop my selling ability, but also to improve key management qualities that are necessary for me to begin developing my Team. The working environment in DS is busy, energetic and is made up of great individuals, making the group not only a successful and rewarding team, but also a pleasure to work in.
One of the great qualities I like about Hanson Wade, and something that is important me, has been the continuous training which has been the key to my fast progression within Delegate Sales. It has been great to experience it first-hand. Since recently progressing into the Management Team, I have already started to learn a whole new set of skills and I am really excited about this new challenge.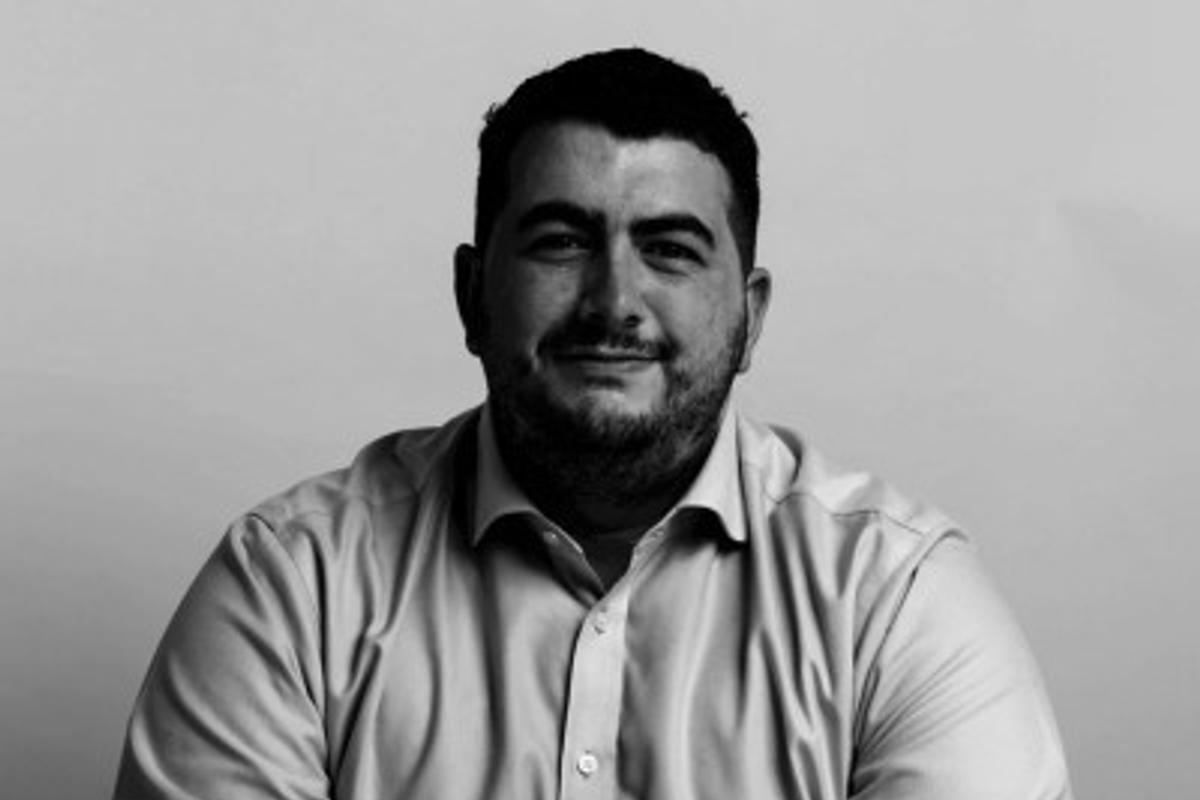 Liam Higginbottom - Sales Manager
I joined Hanson Wade in September 2018 as a Delegate Sales Executive after graduating in Politics & International Relations. This was a really exciting time of growth and opportunity within the business which meant I was able to transition into a management role as a Team Leader after 12 months in DS. I've also had other great opportunities at Hanson Wade such as traveling to Texas earlier this year for our Advancing Prefabrication Conference where we welcomed 800+ attendees.
In my first year I was fortunate to work across a range of event portfolios including Automotive, Finance, Construction, Oil & Gas and Life Sciences. This meant I was able to quickly learn the necessary skills to help develop my career in sales while slowly being exposed to more of a mentoring role which ultimately lead to my current role as a Team Leader. Being a TL in DS is a great opportunity to play a crucial role in the development and coaching of those on my team and our department while also picking up management skills I can leverage throughout my career.
The past year and a half have flown by which is no surprise as it's such a fast-paced and engaging role and with the continued growth in both DS and Hanson Wade its an exciting time to be part of our company.